Today's Get-It-Done Guy episode features Sam Horn, author of the new book Got Your Attention?. Sam is an expert on how to create an elevator pitch, persuasive communication, especially rapid persuasive communication. She agreed to talk to me today about how to grab an audience's attention in the first three seconds, engage them, and get your idea across quickly.
Watch the Interview with Me and Sam Horn
[youtube "https://youtu.be/RXpHefm2lmQ"]
Download the Audio
Buy Sam's Book
You can find Sam's book anywhere fine books are found. Of course, I'd be most grateful if you would use my affiliate link to help support my efforts.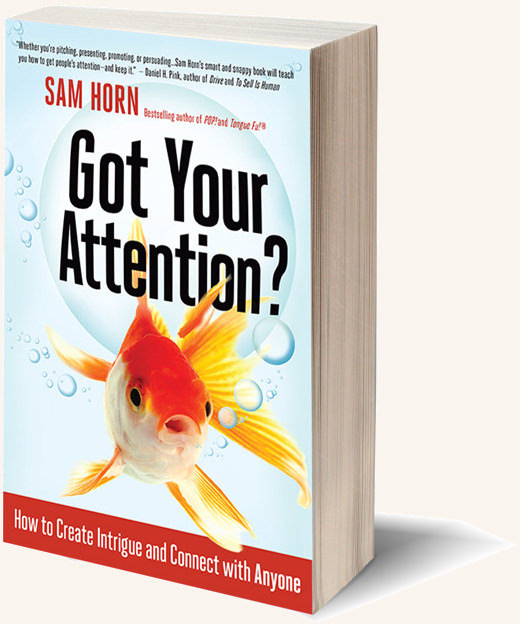 Order Sam's Book